The Unleashing Audiobook
By:
Shelly Laurenston
Narrated by:
Johanna Parker
Published by Tantor Media 03/31/2015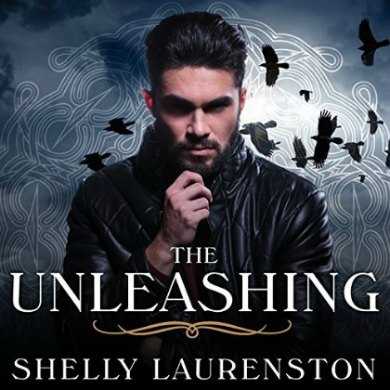 HOT

11 hrs and 28 mins

The Unleashing Audiobook Sample
Kera Watson never expected to face death behind a Los Angeles coffee shop. Not after surviving two tours lugging an M16 around the Middle East. If it wasn't for her hot Viking customer showing up too late to help, nobody would even have seen her die. In uncountable years of service to the Allfather Odin, Ludvig "Vig" Rundstrom has never seen anyone kick ass with quite as much style as Kera. He knows one way to save her life – but she might not like it. Signing up with the Crows will get Kera a new set of battle buddies: cackling, gossiping, squabbling, party-hearty women. With wings. So not the marines. But Vig can't give up on someone as special as Kera.
With a storm of oh-crap magic speeding straight for LA, survival will depend on combining their strengths: Kera's discipline, Vig's loyalty…and the Crows' sheer love of battle. Boy, are they in trouble.
©2015 Shelly Laurenston (P)2015 Tantor

The Unleashing
4.0 Hearts
The Unleashing is a the first book in a brand new series by Shelly Laurenston. I've been listening and reading Shelly Laurenston shifter books for a while now. I've always found her work very funny. This series is based loosely on Norse mythology.
Our heroine, Kera, is a former marine who is in the wrong place at the wrong time. She is stabbed while trying to protect an innocent person. One of her customers from the coffee shop she works at finds her. He calls on Skuld, one of the Norns, to save her. Skuld has the ability to give her a second life as a Crow. Kera refuses the second life if she can't bring her dog, a battered pit bull stray named Brody Hawaii. Kera has a tough time with her second life.
Our hero in this story, Vig, is a Raven. He was born a Raven and his sister is a Valkyrie. He is a bit of a recluse and also makes weapons for the different clans. He really takes Kera under his wing (no pun intended) to help her through her new life. Crows are a sink or swim group, they aren't great at helping ease people into their new lives, even though they all went through the same thing. Kera has a hard time with her transition and Vig makes it his mission to make it easier for her.
The story was fun and full of chaos. The crows are hilarious. I love the dog, Brody. If you want a story that falls in line with true mythology, I don't know that this is the story for you. I'm not real familiar with the mythologies of the Norse, but I know enough to know that liberties are taken with the story. That didn't make the story any less entertaining. I just took it all with a grain of salt and enjoyed the story that was being told. I'm excited to see who will be the next story told in this series.
There is a serious part to this story. It talks about war veterans and their struggle with PTSD. I love how this story brings this to life without making these former soldiers looks like broken individuals. Kera finds that she needs a new job to go with her new life and finds it in starting a charity that brings homeless dogs with veterans who need a companion. There are several of these charities around the states now. I've been supporting one in Florida for a few years.
I love that you are saving two lives in the dog and the soldier.
The Unleashing Audiobook Narration
4.5 Hearts
Johanna Parker has quickly become one of my favorite narrators, especially for stories with a lot of humor. She has to do a ton of different accents in this book. Some of the crows are pretty ditsy sounding in the fact that they play dumber than they actually are. The Ravens have some pretty strong accents too. For me, she adds a lot to the story. I'm always excited to see her listed as a narrator, especially for a series that is high in humor.
Originally from Long Island, New York, Shelly Laurenston has resigned herself to West Coast living which involves healthy food, mostly sunny days, and lots of guys not wearing shirts when they really should be. Shelly Laurenston is also The New York Times Bestselling author G.A. Aiken, creator of the Dragon Kin series. For more info on G.A.'s dangerously and arrogantly sexy dragons, check out her website at www.gaaiken.com.
Johanna Parker is an Audie Award Winning, Earphone Award Winning actress living and working in San Francisco. Since narrating her first audiobook for Recorded Books in 2002, Johanna has received high praise for her work in all genres, including the young adult Mediator series by Meg Cabot, Earlene Fowler's Bennie Harper Mysteries, and her portrayal of Sookie Stackhouse in Charlaine Harris's Southern Vampire books of which Audiofile has said, "Parker personifies Harris's perky Southern heroine, Sookie Stackhouse. Her splendid pacing allows listeners time to absorb the action and emotions…listeners will be enthralled."