Through the Fire Audiobook

By:
Katie Ruggle
Narrated by:

Callie Beaulieu
Published by: Tantor Media 08/28/2018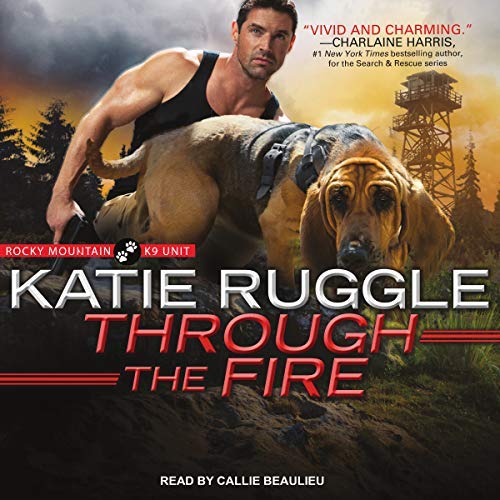 10 hrs and 41 mins
Through the Fire Audiobook Sample
Through the Fire Audiobook

4 Hearts
We are the the last book in the Rocky Mountain K9 Unit series by Katie Ruggle. This story is a bit different from all the other books in the series, in that the heroine is a cop. All the previous books had a heroine that was hiding her identity and running from their pasts. Though, Kit is running from a past, she had to leave her former department because the other cops didn't trust her after she turned in her partner, who was dirty.
Wesley March, local fire spotter, hermit and all around geek, is the hero of this story. He lives out in the middle of nowhere and has a tower to keep an eye out for fires in the area. He likes to build electronics, like his robot cat and voice activated household items. He runs into Kit when she's trying to back her trailer with all of her belongs into her driveway. He helped her back it in with directions that were along the lines of, "turn the wheel 18 degrees left".
I really enjoyed this story. Kit and Wes were so cute together. Wes was very adorable as he called his sister to ask for girl advice. Kit did have some insecurities. She as convinced that her partners didn't trust her. She brought a lot of baggage with her from her old department (I completely understand why, but it did a little frustrating at times). She also wasn't completely aware of the history her partners had with the women in Jules' house and that they were more than girlfriends. She didn't know that they were running from pasts and that they were in hiding.
This story did wrap up the storyline of the entire series. While you could probably figure out everything that is going on in this book without having read the previous books, I would recommend starting with the first book. There are issues that wrap up in this book that start in book one, Run to Ground.
This is a fun romantic suspense series. The characters are all fun and very likable. The dogs are as much characters in this story as the humans, which is a huge plus for me. I love when pets are characters (more than they had a dog, etc). I love the small town feel of this series too. I would love to live in a town like this.
If you read this series and loved it, but haven't tried Katie Ruggle's other series, Search and Rescue, you really should. Again, it is another small town not far from Monroe, Colorado. The characters are tons of fun and the mystery is exciting. I can't wait to see what Ruggle has up her sleeve for the next series.
Through the Fire Narration
4 Hearts
Callie Beaulieu continues to do a great job with the narration of this series. I love all the voices she chose for each character. She did a good job with the shy Alex/Elena and the geeky Wes. I still have to really give her kudos for dealing with Sam's stutter. She does a great job with all of the kids. Male and female voices are great. Pacing and tone are perfect for this sweet story with some humor. I would listen to her read other stories.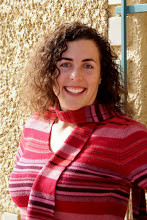 Author: Katie Ruggle
A fan of the old adage "write what you know", Katie Ruggle lived in an off-grid, solar- and wind-powered house in the Rocky Mountains until her family lured her back to Minnesota. When she's not writing, Katie rides horses, shoots guns (not while riding, although that would be awesome), cross-country skis (badly) and travels to warm places where she can scuba dive. A graduate of the Police Academy, Katie received her ice-rescue certification and can attest that the reservoirs in the Colorado mountains really are that cold. A fan of anything that makes her feel like a bad-ass, she has trained in Krav Maga, boxing and gymnastics.
Narrator Callie Beaulieu
Callie Beaulieu has been an actress for several decades. Classically trained, she is predominantly a theater actress, and her work has been seen around the country. Callie recently returned to the States after spending nearly a decade living in the Caribbean. She is a proud member of Actors Equity Association and SAG-AFTRA.
I like to thanks Tantor Media for providing me with a copy of this audiobook in exchange for an honest review.
Reviewed by: