To Love a Wolf Audiobook

By:
Paige Tyler
Narrated by: 

Abby Craden
Published by: Tantor Audio 05/31/16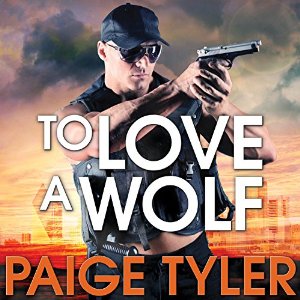 9 hrs and 8 mins


To Love a Wolf Audiobook Sample
To Love a Wolf Audiobook

4 Hearts
Yay!! Cooper finally gets his HEA. The man who has been the rock for so many of the characters so far finally gets to be the one who falls. He doesn't get it easy either. He meets her in a bank only for it to get robbed before he could finish asking her out (how rude). Red flags are raised when through a guy through a window. He then gets put on administrative leave until his psychological evaluation is completed.
It was interesting how this story unfolded. Everly's family is very protective her ever since her mother was killed back in France. It is now just her dad and her older brothers. They are overly critical of every man she has ever dated. She feels certain that Landry Cooper saving her life during the bank robbery would be the plus that he needs to win over her family. However there is a problem, the know about werewolves and they really don't like them.
On top of all of this, there are bombs going off around the city. As a former EOD specialist for the military, Cooper lends his help to the FBI to try to find these bombs. That is until he sees something he doesn't think should be part of the bomb. He is put in a tight spot between a friend and the FBI.
There is also this psychologist that Cooper is seeing. She knows something, I just don't know what. I don't think we've seen the last of her. I think the team could really use a therapist, someone to talk to. Cooper has been that person for so many of them, it was good to see him find someone to talk to. Imagine if he was able to actually tell her everything.
To Love a Wolf Audiobook Narration
4 Hearts
I continue to enjoy Abby Craden's narration for this series. I think she does an amazing job with male and female voices. She has no problem coming up with new voices as more and more characters are added to the list. Now, in this book there are some French accents. I'm not good enough with French accents to tell you whether or not she did a good job or not. The characters that did have the accents, didn't have huge parts.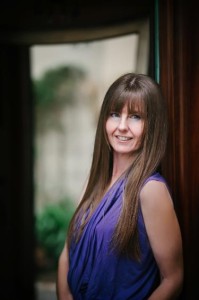 Paige is a New York Times and USA Today bestselling author of sexy romantic suspense and paranormal romance. She graduated from The University of West Florida with a degree in education in 2000, but decided to pursue a full-time career as a writer in 2004. Since then, she's written over fifty books in several genres, including paranormal, contemporary, western, sci-fi and erotica. She loves writing about strong, sexy, alpha males and the feisty, independent women who fall for them. From verbal foreplay to sexual heat, her stories of romance, adventure, suspense, passion and true love will leave you breathlessly panting for more.
She and her very own military hero (also known as her husband) live on the beautiful Florida coast with their adorable fur baby (also known as their dog). Paige graduated with a degree in education, but decided to pursue her passion and write books about hunky alpha males and the kick-butt heroines who fall in love with them.
When not working on her latest book, Paige enjoys reading, jogging, P90X, Yoga, Pilates, going to the beach, watching NFL football, watching movies and hanging out with her husband (not necessarily in that order!)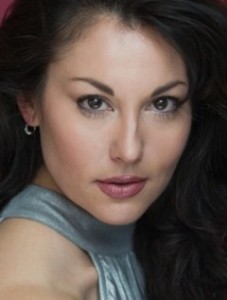 Narrator Abby Craden
Abby Craden works in all aspects of voice-over and can be heard in numerous commercials, animation, video games, and audiobooks. AudioFile magazine has awarded her an Earphones Award as well as named her One of 2012's Best Voices. Abby is an award-winning stage actress and a resident artist with the prestigious theaters A Noise Within and the Will Geer Theatricum Botanicum in Los Angeles. She also works in film and can be seen in the Emmy Award–winning documentary Bloody Thursday. Abby hails from the East Coast and currently lives in Los Angeles.
I like to thank Tantor Audio for providing me with a copy of this audiobook in exchange for an honest review.
Reviewed by: