Wicked Abyss Audiobook

By:
Kresley Cole
Narrated by: 

Robert Petkoff
Published by: Simon & Schuster Audio 04/25/17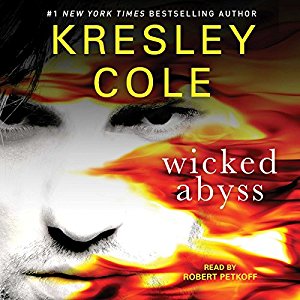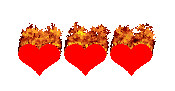 13 hrs and 3 mins

Wicked Abyss Audiobook Sample
Wicked Abyss Audiobook

3 Hearts
This is one of my favorite series. I've been a fan of Immortals After Dark ever since I read book two (I accidentally grabbed book two, A Hunger LIke No Other, instead of the novella, The Warlord Wants Forever, which is actually listed as book one. Luckily, this series does okay if you read some of the books out of order).
This book, however, might be my least favorite book in the series. I'm not sure exactly why I didn't like it. I know the lack of the Valkyries was a big part of it. Nix has a part at the beginning and end, but the majority of the book is completely Valkyrie-free. We do see a few characters from past books. We see a little of Sabine & Lanthe, as they are hired to kidnap our heroine and deliver her to the hero. Rune is also present at times. Mostly though, the characters consists just of Calliope 'Lila' Barbot, a fey who has been living in the human realm working at Disneyworld. Abyssian 'Sian' Infernas, who is the ruler of Hell and is cursed to a demonic like body and face. There is also Uthyr, a dragon that's friends with Sian.
So Sian is a member of the Møriør, as his dragon friend Uthyr. Sian is thousands of years old. He is a demon, which means he needs his mate for sex. However, several thousands of years ago, his mate ran off to marry some another and die in childbirth before she hit her immortality. He has waited a long time for his mate to return. He has her now and he isn't in a forgiving mood.
One thing that bothered me with story is that Sian constantly treats Lila poorly. I get that she was cruel to him in a past life, but she was young then, as in early twenties, as she is now, at around the same age. Shouldn't he be the grown up? Also, I have a hard time punishing someone for something they did in the past life, that they don't remember. If I were to have a past life, I hope that no one ever do that to me.
I liked Lila. She made do with the best she had. She couldn't seem to catch a break. She got crap from the fey. Then she was captured by Sian, who not only kept her locked up, he tormented her. For instance, once he sent spiders after her, because her past life hated them. She wasn't too thrilled with them, at first, this time around either, but she makes the best of it.
I actually liked Uthyr, too. I think he was the highlight of this book. He pushes SIan to treat Lila better. He swims in the lava river.
Anyway, I wish this book took place on Earth instead of this other dimension. I really missed all the characters that I've grown to love. I hope that the next book will bring back those characters.
Wicked Abyss Audiobook Narration
5 Hearts
Robert Petkoff is the best ever. I just love his narration. He does an amazing job of both male and female (don't ever tell me men can't voice female characters. He nails them and a large cast of them, too). This book didn't have the amazing accents some of the other books, but he still did an amazing job. I can't imagine tackling this series without his narration. (I still haven't tackled Shadow's Seduction (Immortals After Dark, #17; The Dacians, #2) because it isn't available on audio. I really hope it get added sometime soon).
Kresley Cole is the #1 New York Times bestselling author of the electrifying Immortals After Dark paranormal series, the young adult Arcana Chronicles series, the erotic Gamemakers Series, and five award-winning historical romances.
A master's grad and former athlete, she has traveled over much of the world and draws from those experiences to create her memorable characters and settings.
His work off-Broadway includes The New York Premiere of AVOW by Bill Davis, MRS. WARREN'S PROFESSION and MORE STATELY MANSIONS directed by Ivo Van Hove, the musical BLUE FLOWER at The Prospect Theatre Company and in 2009 he appeared in HAPPINESS at Lincoln Center, directed by Susan Stroman. Sir Peter Hall cast him in the starring role of Algernon in the national tour of THE IMPORTANCE OF BEING EARNEST with Lynn Redgrave, which was produced with the Theatre Royal Bath .
I like to thanks Simon & Schuster Audio for providing me with a copy of this audiobook in exchange for an honest review.
Reviewed by: