Hot

8 hrs and 26 mins


Wolf Trouble Audiobook Sample
Wolf Trouble Audiobook

4 Hearts
This is the second book in Paige Tyler's SWAT series. I love the idea of a SWAT that is built entirely of werewolves. In the first book, Tyler only gave a few pieces of werewolf lore. This was something I wanted more of in the first book, Hungry Like the Wolf. I was hoping for more information. Her werewolves are different from many that I've read. They are turned during a traumatic event, such as a shootout when you're in the police force or maybe in the military and injured at war. One thing we didn't know if book one, did female werewolves exist. This is quickly answered in Wolf Trouble.
Khaki works for a police department in Washington state. She also had previously dated another member of the force. After a bad breakup, she found herself looking into some bad situations without any backup. Her ex convinces other cops not to help her out. She almost gets killed on night and suddenly she starts to notice differences in herself.
Dallas SWAT commander Gage Dixon is given crap for the fact that he doesn't have any women on his team. He is told that he must add a woman to the team. He agrees, but only if it is one entirely of his choosing. He has been keep his eye on Khaki for a while and planning on offering her a spot, the timeline just has to get moved up a bit. This is the only way he is able to keep his werewolf team and keep the upper brass happy with adding a woman onto the team.
Khaki is put into Xander's unit. There is definitely something between the two. However, with Khaki's past luck with dating a co-worker and Xander also being her boss, it makes things very awkward. They both fight the attraction. Xander is also a lot harder on Khaki than he would be on someone else because of how much he is fighting the attraction.
One thing I loved seeing tackled in this story was the idea of forcing a woman onto a team just to meet some sorta quota. Khaki is told that she is filling this need for a woman on the team, which really makes her feel like she doesn't deserve to be there. With the way Xander was acting, that only makes things worse. Gage was quick to point out that he was planning on asking her and that this just moved the timetable. I don't think any woman (or even a minority, though I can't speak for them), wants to know that they got the job because they were filling a quotient. Women want to know that they were the best fit for the job and were just given an equal opportunity to get that job.
Wolf Trouble Audiobook Narration
4 Hearts
Once again, Abby Craden did a great job with the narration. I love her different voices for the characters. She has great pacing and tone. I do recommend her as a narrator. I'm currently listening to two series with her as the narrator and really enjoy both of them.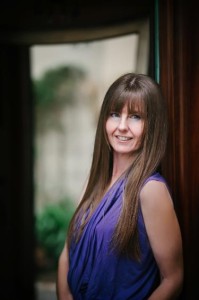 Paige is a New York Times and USA Today bestselling author of sexy romantic suspense and paranormal romance. She graduated from The University of West Florida with a degree in education in 2000, but decided to pursue a full-time career as a writer in 2004. Since then, she's written over fifty books in several genres, including paranormal, contemporary, western, sci-fi and erotica. She loves writing about strong, sexy, alpha males and the feisty, independent women who fall for them. From verbal foreplay to sexual heat, her stories of romance, adventure, suspense, passion and true love will leave you breathlessly panting for more.
She and her very own military hero (also known as her husband) live on the
beautiful Florida coast with their adorable fur baby (also known as their dog).
Paige graduated with a degree in education, but decided to pursue her
passion and write books about hunky alpha males and the kick-butt heroines
who fall in love with them.
When not working on her latest book, Paige enjoys reading, jogging, P90X,
Yoga, Pilates, going to the beach, watching NFL football, watching movies and
hanging out with her husband (not necessarily in that order!)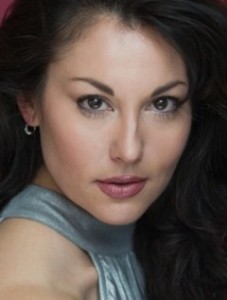 Narrator Abby Craden
Abby Craden works in all aspects of voice-over and can be heard in numerous commercials, animation, video games, and audiobooks. AudioFile magazine has awarded her an Earphones Award as well as named her One of 2012's Best Voices. Abby is an award-winning stage actress and a resident artist with the prestigious theaters A Noise Within and the Will Geer Theatricum Botanicum in Los Angeles. She also works in film and can be seen in the Emmy Award–winning documentary Bloody Thursday. Abby hails from the East Coast and currently lives in Los Angeles.
I like to thank Tantor Audio for providing me with a copy of this audiobook in exchange for an honest review.
Reviewed by: