A Cajun Christmas Killing Audiobook
By:
Ellen Byron
Narrated by:
Amy Melissa Bentley
Published by Tantor Audio 08/27/2019

Cajun Country Mystery  Series #3
9 hrs and 3 mins


A Cajun Christmas Killing Audiobook Sample
A Cajun Christmas Killing Audiobook

4.0 Hearts
Christmas in Cajun country sounded like a fun setting for a cozy mystery so I gave the new to me author and series a go. Laissez le bon temps rouler at the Crozat Plantation B&B!
A Cajun Christmas Killing is the third book in the Cajun Country Mystery series. It was obvious that I jumped into the middle of a series since there is a personal story arc for Maggie, her family, and her friends even as each book offers a standalone mystery.
The story opened and developed a desperate situation for Maggie and her family with a cut throat financier looking to acquire several historic properties in the area, including the Crozat family plantation. Unscrupulous and something of a womanizer, I was not surprised when he met a nasty end. There was no lack of suspects including Maggie's own family in the eyes of the local police because of the man's push to take her uncle's company and pull the plantation out from under her family. Her police detective boyfriend, Bo Durand, is not even on the case because he had a run in with Harmon over the situation with his son who is a brilliant child artist with Asperger's. Oh, and let's not forget the women Harmon has used and tossed aside and all the people his shark-like business practices burned. Meanwhile, Maggie's ex has shown up and she's got trouble at work with an annoying boss.
I had a good time with this one though it caught me by surprise how much drama in the personal storyline for Maggie went on since I don't expect that in cozy mysteries. Maggie gets stressed and stuck inside her own head a bit which put me off a little, but there was plenty going on to rattle her so I'll give her a break for that. I did enjoy that she was smart in how she looked into things with the surprising partnership of Rufus, her boyfriend Bo's cousin, who didn't really care for her interference in previous cases yet can't deny she was a big help.
I didn't really try to solve the murder, but just enjoyed following along as Maggie worked the case with the help of others. That said, I wasn't surprised by the who or the why.
The setting of the Louisiana small town holidays, historic plantations, and Cajun culture was fun and I was left with my mouthwatering for Cajun food and desserts after listening to all the food described like Maggie's mom's cooking along with her cousin's bakery. Yum!
So, all in all, I had a good time with this one and now want to go hunt down the earlier books in the series to see how Maggie got started in detecting and even got with her love interest, Bo. I can definitely recommend these to cozy mystery fans who enjoy cooking up some Cajun-style mysteries.
A Cajun Christmas Killing Audiobook Narration
5.0 Hearts
Amy Melissa Bentley is a fabulous narrator and was one of the pulls toward this book for me. She seemed to do a good job with the southern accents though I couldn't tell you if it were Cajun or not. She voiced Maggie and the other characters so well. No worries with male, female, older or younger. Just enough emotional tone and good pacing. I could listen to her read a story for hours.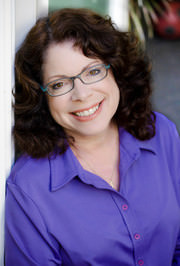 Ellen Byron is the Agatha Award-winning author of the bestselling Cajun Country Mysteries. MARDI GRAS MURDER won the Agatha for Best Contemporary Novel and was nominated for a Best Humorous Mystery award by the Left Coast Crime conference. A CAJUN CHRISTMAS KILLING and BODY ON THE BAYOU both won the Left Coast Crime Lefty Award for Best Humorous Mystery, and were nominated for an Agatha Award in the category of Best Contemporary Novel. Ellen's debut novel in the series, PLANTATION SHUDDERS, was nominated for Agatha, Lefty, and Daphne awards, and made the USA Today Bestseller list. HERE COMES THE BODY, the first book in her Catering Hall Mysteries, will launch in March 2020 under the name Maria DiRico.
Ellen's TV credits include Wings, Still Standing, and Just Shoot Me, as well as network and cable pilots. As a journalist, she's written over 200 magazine articles for national publications. She recently served on the Editorial Board for the UCLA Writers Program's books, Cut to the Chase and Inside the Room. Her plays, published by Dramatists Play Service, include the popular Graceland and Asleep on the Wind. Fun fact: she worked for Martha Stewart as a cater-waiter. You can find her in the early editions of ENTERTAINING, standing next to Martha in a group photo.
A graduate of Tulane University, Ellen lives in the Los Angeles area with her husband, daughter, and the family's spoiled rescue dogs, which they describe as a "corgi-jack-huahua" and a "cherrier." A native New Yorker, Ellen still misses her hometown… and still drives like a New York cabbie.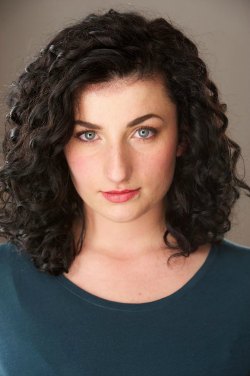 Amy Melissa Bentley is an award winning audiobook narrator and has completed over 130 audiobooks, performed theater around the world and appeared on television.
​- Actress with training in: voice over, theater, film, vocal performance and improvisation
​-Based out of Connecticut and New York
​-Proud member of SAG-AFTRA!
My thanks to
Tantor Audio
for the opportunity to listen to this book in exchange for an honest review.
Reviewed by