Against the Dark Audiobook

By: 

Carolyn Crane
Narrated by:

Romy Nordlinger
Published by: Tantor Media 10/21/14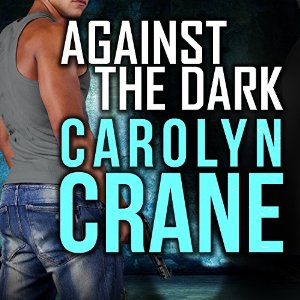 7 hrs and 31 mins
Against the Dark Audiobook Sample
Against the Dark Audiobook

4 Hearts
I read the rest of this series a while ago. I started with book three, Into the Shadows, because that was the review that really peaked my interest in this author and series. I can't for the life of me remember who it was that recommended this series to me. I finished the series off, bet for some reason, never got back to book one in the series. So, I picked up this book when it was a free Kindle purchase and then added the audible narration for for an additional $2.99 (always check for those Whispersync deals).
I really loved getting back into the world of the Associates. They are a group of people who work in deep cover to take down some pretty horrible people. Some of the guys have to do some not so great things to keep their cover, but it is for the greater good in the long run. It just may not seem that way to the women in their lives at the time. In this story, our heroine isn't very clean herself. She has quite the past as a jewel thief, however she's gone clean until her team really need her help to save a family member.
Angel Ramirez is one of only a handful of people who can break into a Fenton Furst safe. The problem is that she has retired from the thief life. She is now just an interior designer. That is until her old team asks for a favor to help save a family member, one who was like family to Angel too. She has no choice but to break into this safe at Walter Borgola's mansion, who is quite the notorious crime boss. She is quickly spotted by one of the members of Borgola's security team, a guy named Cole.
Cole Hawkins is quite the geek, but is in deep cover as security for Borgola. If his cover is blown he will not only die, but he will die slowly and painfully. He feels that the risk is worth it. Borgola has a ship of children coming from outside the country that he plans to use for his snuff films. Cole needs to find Borgola's plans to find the ship before it makes landfall or he will never find all of these kids. When Angel and her team breaks into get the diamonds, he makes plans to recover the diamonds and use the diamonds to track to the even more secluded safe. He also give Angel an offer she can't refuse to help him get the information he needs to save the kids.
I really enjoyed listening to this story. Cole was so calculating in persona to keep his cover. The ways he used his intelligence to keep the rest of the security team and Borgola from learning about the real Cole was fun to watch. Angel was another fun one. She wanted so badly not to get back into to the thief life, but at the same time she missed it so much. She missed her friends who had not left the life. She missed the thrill of the heist. But she didn't want the rejection of her family for being a criminal. Not to mention the relationship between Cole and Angel was hot. Some of it starts of as a ruse to keep their cover for Borgola, but they love every minute of it in the end. If you're looking for a fun romantic suspense series, this is great one where people are quite what they seem on the surface.
Against the Dark Narration
3 Hearts
Romy Nordlinger is a narrator that has grown on me the more I've listen to her. The first book that I listened to from her, I wasn't a huge fan, but the more I listened, the more I got to where I liked her narration. I don't think I will ever have her listed as a top narrator on my list, but I think she does an okay job. I never had a hard time understanding anything she said. She voices the different characters well, both male and female. I think she does a good job with her inflection, especially when you consider she has to voice some pretty horrible people in this series. This is the only series that I've listened to her narrate. I am sad to see that the four and final book in this series isn't available on audio. I still need to read it, and I will tackle it, but I'm sad that I can't tackle via audio.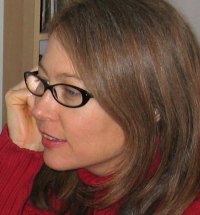 Carolyn Crane has been published by Random House and Samhain; she also enjoys indie publishing. She lives in Minnesota with her husband and two cats and works a straight job as a freelance marketing writer. During rare moments when she's not at her computer, she can be found reading in bed, running, or helping animals.
Narrator Romy Nordlinger's Film and TV roles include leading and supporting roles in Law & Order – Criminal Intent (Officer Talbor), Real Life, All My Children, One Life to Live, and SynchroNYCity plus numerous indies, industrials and voice-overs.
Her and New York theatre credits include leading and supporting roles in such theatres as: Actor's Theatre of Louisville, Kirk Theatre, The New York International Fringe Festival, Primary Stages, Circle Repertory, Fleetwood Stage, The Wilma Theatre, The Hudson Guild Theatre and the Shubert Theatre among others.
Reviewed by: