By The Book Audiobook
By:
Julia Sunneborn
Narrated by:
Amy McFadden
Published by Brilliance Audio 02/06/2018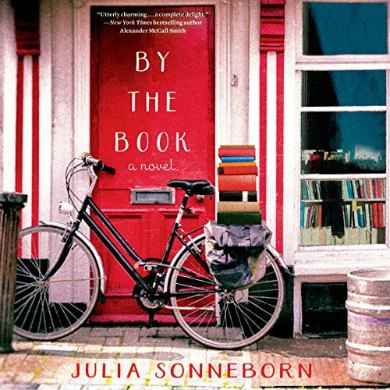 9 hrs and 43 mins
By The Book Audiobook Sample
By The Book Audiobook

3.5 Hearts
Life for a single, nontenured English professor on a college campus becomes complicated when her ex-fiance' becomes her boss, her dad's health takes a turn for the worse, she needs to get her book published or lose her job, and a dashing writer is giving her smoldering eyes and offers to help her with her book.
Incidentally, this is also a loose modern retelling of Jane Austen's Persuasion. But, never fear if you are unfamiliar, By the Book can be enjoyed by any sweet contemporary romance or women's fiction lovers out there.
I was immediately drawn in by the heroine's dilemma of having the man she pushed away ten years before now, handsome and successful, is her boss when her world isn't all that put together. She looks at him and all that his life has been and has big-time regrets for her choice. I thought her troubles with her family, her financial and career worries, and her her college town life were well written and drawn out. Anne's pretty much a likeable, average woman who is suddenly confronted with a second chance or a new chance all at once.
To be honest, I see this story as more of a fiction story than romance after listening to it. It's a strong story and I liked it, but I did have to adjust my thinking on it. For much of the book, the evidence of romance is with the wrong guy and I didn't see a lot of connection (from Anne, that is. Adam was attempting to connect) with the right one until near the rushed ending. Much of the book is Anne growing and learning in all areas of her life which is something I enjoy in fiction stories. I'm going to give the ending the benefit of the doubt because it felt like there might be a follow up book possibility. There was definitely some good heartwarming romantic closure in the end even if I had a few threads needing tying up with secondary plots.
I was cheering for Anne (and Adam), but I wanted to shake her a few times. And, this is where I felt like this story was actually more Pride & Prejudice than Persuasion. Anne is stubborn and prejudiced against Adam and is blindly allowing Rick to deceive her for too long like a certain lying villain in P&P did with that heroine. A straight forward conversation would have cleared things up so quickly, but her avoiding Adam got old especially when Adam's interest and kindnesses were not subtle. And, while I'm on the subject of niggles. I liked Larry, her best friend, but was not thrilled that he's having an affair with a married guy.
On a side note, the insertion of text speech and emails was a fun change up from the straight narration. The emails led into the chapters nicely.
All in all, it was sweet, light and gently paced. I enjoyed the college campus world from the professorial side. I enjoyed seeing Anne find her happy. And, I'd definitely pick up more from this new to me author including a sequel to this book.
By The Book Audiobook Narration
3 Hearts
As to narration, I thought Amy McFadden did alright. She had good pacing and a nice range for her voices, male and female, and did accents and emotions. However, I found her individual voice distracting. I can't exactly describe what my hang-up was. It wasn't bad, but I could never quite settle into the storytelling. Maybe… just not a match with me, if that makes sense.
Julia Sonneborn is an English professor and a Los Angeles native. After heading east for college and graduate school, she hightailed it back to California, where she now lives with her husband, two kids, two cats, and a dog. When she's not reading, writing, or talking about books, she enjoys trying new restaurants, reading online gossip blogs, and throwing dinner parties. She is the author of By the Book.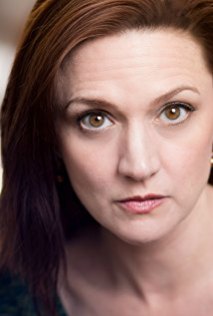 Narrator's Bio:
Hi! This part is all about me. Just me. It feels weird to write a bunch of stuff about myself but I don't like pictures of me so I'll have to use words instead.
I live in Michigan with my fiancé, Joe Anderson. He makes me laugh so much I never have to do situps. Truthfully, I probably wouldn't do situps anyway, but hey, it's still a nice bonus to our love.
I'm an actress now, and I used to be a 2nd grade teacher. I loved that part of my life, but after doing it for a bunch of years, I was ready to move on to the next version of me. They're not really very different versions-teachers and actresses both reach out and engage people through stories. I'm NOT a morning person, but waking up to tell stories makes mornings better-than-tolerable.
I love books and the Muppets and smart people and kind people (not necessarily in that order) and sleeping and chocolate and coffee and writers and learning and Oreo cookies and a bunch of other stuff-but I'm starting to make myself gag on all this love.
I hate a bunch of stuff, too, but who cares about that junk? It's probably the same stuff you hate, so I won't bore you. Except I REALLY hate listening to people eat bananas.
My thanks to
Brilliance Audio
for the opportunity to listen to this book in exchange for an honest review.
Reviewed by