Changeling Audiobook

By:

Molly harper



Narrated by:

Amanda Ronconi



Published by: Audible Studios 08/28/18

Sorcery and Society Series #1
8 hrs 21 mins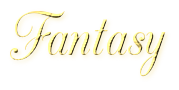 Changeling Audiobook Sample
Changeling Audiobook

4.5 Hearts
First I want to preface this by saying that I admit that I have not read Harry Potter. Hard to believe I know, but I just didn't want to read it. That being said, I just read a few reviews on this book and a lot of them either compared it to Harry Potter or said things like why should you read this, when you can read Harry Potter-not exactly what it said but words to that effect. I just think that's unfair. Why read another mystery if you've already read your favorite mystery then? Same difference! It doesn't make sense to me. Okay, done with my rant!
The reason it doesn't make sense to me is because I absolutely loved this book. I should also mention that I am a big fan of Molly Harper even if this book is quite the departure from her earlier almost comical paranormal or contemporary romances-which I also loved. It's the book I didn't even know I needed to read, but thanks to Kimberly at Caffeinated Reads, I got the audio book and once started pretty much listened straight through-except for meals, sleep-you know life stuff. And I have a gigantic book hangover as I type this.
Sarah Smith is a snipe in a sort of alternative world-Victorian era maybe? Snipe is short for guttersnipe. What makes her and her family snipes is their lack of magic. People without magic serve the people that have magic and have no hope of ever being anything else. The Smith family have served the Winters family for over a hundred years. Pretty much they are worked from before dawn to dark, day in and day out as servants. One day Sarah displays a magical feat in front of Mrs. Winters. An act that even some magically educated witches couldn't do. The Winters family takes her away from her family and sends her to an elite girls school for magic. There's reasons for this that I won't go into. Once there, she has to guard the secret of her previous life from everyone. She is now a member of the Winters family and lives a comfortable life at the school. Well, except for the mean girls-but that's pretty typical in young adult books.
Sarah, now called Cassandra, is fourteen and much older than her years due to her hard previous life. She is feisty and full of snark at times. I was entertained listening to her and her muttered under her breath snarky comments at times, how she handled meeting her "familiar" and what she goes through when something magical is bestowed upon her and only her. It was certainly reminiscent of My Fair Lady at times. She makes friends and they help introduce her to even more magical things. Their version of texting-sans a phone-was particularly fun. Head mean girl, Calista, was a suitable villain along with a few others that I won't mention here.
I liked the world building and look forward to learning more about this alternate world. Harper's view of what if magic ruled the world was fascinating to me and the added suspenseful elements were the cherry on top for me. There's even a hint of romance. I find myself wishing for the next book sooner, rather than later. I know that if it was available, I would read/listen to them back to back. Something I've learned not to do except in rare cases. It was, as I mentioned, fascinating and I highly recommend it. And FYI, I normally would never buy a book with a fourteen year old main character, but I never once regretted it.
Changeling Audiobook Narration
5 Hearts
Amanda Ronconi and Molly Harper are a magical team. Ronconi narrated, of course, and even though all the characters had English accents, she handled each characters different accents perfectly. I was never once taken out of the story due to faulty narration. Seamless. I can't imagine listening to a Molly Harper book without Amanda Ronconi narrating. 5 Huge Stars!
Being a huge fan of vampire movies and TV shows, I wondered, what would be the most humiliating way possible to be turned into a vampire- a story that a vampire would be embarrassed to share with their vampire buddies over a nice glass of Type O. Well, first, you'd have to make the protaganist a bit of an accidental loser. She's single, almost 30, and a librarian working in the small Kentucky town where she grew up. This "triple whammy of worry" has made her a permanent fixture on her Mama's prayer list. And despite the fact that's pretty good at her job, she just got canned so her boss could replace her with someone who occasionally starts workplace fires. She drowns her sorrows at the local faux nostalgia-themed sports bar and during the commute home, she's mistaken for a deer and then shot by a drunk hunter. And then she wakes up as a vampire.
And thus, Jane Jameson and the wacky denizens of Half-Moon Hollow were born.
It took me almost a year to complete and edit a draft of the book, which I planned as the first in a three-book series. I spent three months using agentquery.com to ruthlessly stalk potential literary agents. (There were a lot of lists involved, I don't want to re-live it.) I was gently rejected by at least half of them. I corresponded with some very nice, very patient people, but ultimately signed with the fabulous Stephany Evans of Fine Print Literary Management. Stephany was willing to take to the time to give me advice on how to imp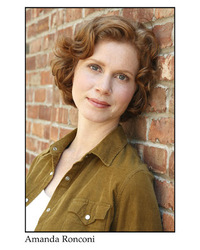 I am an actress, narrator and writer who divides my time between New York City and Upstate New York. I have a BFA from NYU where I studied at the Stella Adler Conservatory. I have performed in theaters around New York City as well as regionally at The Alley, Capital Rep and many productions at the Shakespeare Theatre of New Jersey.
My Off-Broadway solo comedy, Shirley at the Tropicana, received critical acclaim and was subsequently featured in The New York Times. Film and TV credits include Daydream Believer (Slamdance 2001's Best Dramatic Feature winner), The Understudy, Deadly Sins (ID Discovery), IFC's Get Hit and Chasing Paradise. National network and regional commercials include Chase Bank, Sony and Blue Cross/Blue Shield. My voiceover work encompasses over 70 audiobooks available on Audible.com.
Reviewed by: