Darkness Dawns Audiobook

By:

Dianne Duvall



Narrated by:

Kirsten Potter



Published by: Tantor Audio 07/21/11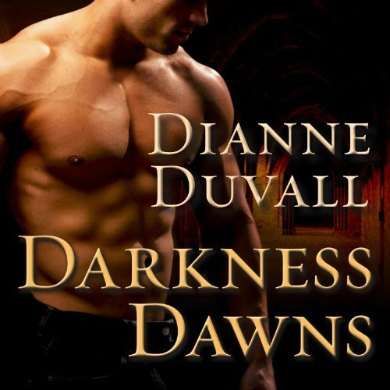 Immortal Guardians Series #1
10 hrs 39 mins
Darkness Dawns Audiobook Sample
Darkness Dawns Audiobook

4.5 Hearts
Since reading and reviewing this back in 2013, I have kept up with this series and have thoroughly enjoyed the whole thing. The thing is, people change, and how they percieve the books they read can change as well. So I thought it would be fun to listen to it this time and see what I thought five years later.
First in the Immortal Guardians series, Darkness Dawns, tells the story of a group of immortal guardians that live and fight vampires in North Carolina. Not only do they fight vampires, they too have the vampire virus inside them. Regular vampires eventually go mad from the virus while Immortals had a different DNA before their changing, allowing them to not be driven mad. Immortals are born as human with a "gift", whether it be psychic abilities, seeing ghosts, transporting, healing with their hands, reading minds or any number of other gifts that one can have. People with these gifts only become immortal if they are infected with the virus or changed in a process by another immortal. Their calling is to protect humankind from blood thirsty vampires.
Roland is a grouchy old man immortal. It has to be said. The fact that he still is handsome and young looking doesn't change the fact of his determination to be left alone or how vocal he is about it. He does his job every night of killing vampires, but other than that has a reputation of being hard to like among the rest of the guardians. They all give him a wide berth. Sarah is human and a school teacher. She has just started to work in her garden early one pre-dawn morning(due to the heat of the day)when the sky might as well have turned her world upside down. She hears someone being tortured and can't keep from trying to help. When she manages to save Roland from two vampires that have staked him out for the sun to die, he is astounded to be attracted to a woman for the first time in years. On Sarah's part, she is terrified, especially when the man has to ride out the day in her home because of the sun. She too, feels the attraction though, although his eyes glowing at times and his wounds healing faster are pretty scary to her.
Of course, this is a wonderful paranormal romance, but it's also pretty much an urban fantasy as well. These immortals are hunters of what amounts to be blood thirsty monsters. Duvall took the story to another level with a vampire leader that has a vendetta against Roland for personal reasons. He has been hunting him for centuries and has finally found him. It's up to all the local guardians and their leader, Seth, to find out what's going on and figure out what to do about it. Along the way, we meet lots of guardians and are treated to another completely different story that is happening at the same time. Enough said about that. There's a bit of story set-up to read or listen to, but that's mainly just good world building and therefore necessary to the listen/read.
Darkness Dawns Audiobook Narration
5 Hearts
Narration by Kirsten Potter was pretty perfect. She is a very talented narrator and I have since listened to the next in the series, Night Reigns, and she narrated that one amazingly, as well. Since these characters are from different parts of the world, she had to do different accents and she handled those with ease. Even though I had read the book previously, I think the narration "made" the book even more for me even more so than reading. Narration was definitely 5 stars for me.
Well written, paced, and performed, I can easily highly recommend this listen to adult(sensual scenes)paranormal romance readers as well as urban fantasy fans that don't mind a romance.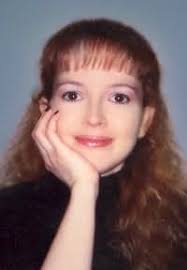 Dianne Duvall is a romance author who has won several awards for her debut novel Darkness Dawns. It was declared a Best Book in a 5+ star review by Long and Short Reviews and was given the Top Bite Award by Bitten by Paranormal Romance. She is also the author of the series Immortal Guardians and Gifted Ones.
Nominations: Audie Award for Romance.
Kirsten Potter, a graduate of the Boston University School for the Arts, has performed on stage, film, and television, including roles on Medium, Bones, and Judging Amy. An award-winning audiobook narrator, Kirsten has won AudioFile Earphones Awards for her reading of The Snowball by Alice Schroeder and her performance as Barbara in George Bernard Shaw's Major Barbara. Her other titles include The Unthinkable by Amanda Ripley, Hattie Big Sky by Kirby Larson, Sammy's House by Kristen Gore, and Madapple by Christina Meldrum, which was a Booklist Editors' Choice for Best Audiobook 2008. Kirsten has received recognition from the American Academy of Achievement and the National Foundation for Advancement in the Arts, as well as numerous regional awards.
Reviewed by: