Come from Away Audiobook
Narrated by:
Michelle Ferguson
Published by Brilliance Audio 3/05/2019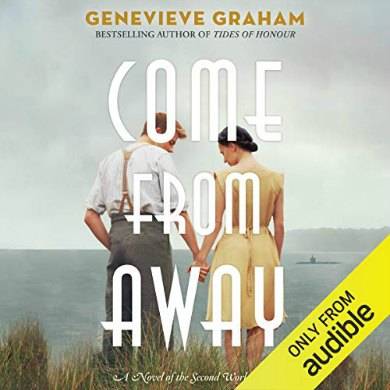 8 hrs and 2 mins
Come from Away Audiobook Sample
Come from Away Audiobook

5 Hearts
In 1939, Grace Baker waves three brothers off to war from the Baker home in East Jeddore, Nova Scotia. She is the one left behind to keep the home fires burning with her parents while working her little fishing village's store. Then she meets a mysterious stranger who sparks her interest only… he's the enemy right?
Come from Away was a powerful follow up standalone story to Tides of Honour, the story of Grace's parents. It is Canadian Historical Wartime Romance told by a Canadian author. 

Can a woman learn to see the man before her as a person and not a monster? Everyone has lost someone in the war and propaganda embellishes what is already hard truths so Grace and Rudi had amazingly high barriers to scale particularly when Rudi had to lie at first as a matter of survival. The story he eventually tells is sad. So many young men were fed to the Nazi war machine whether they wanted to be there or not. Rudi sees his being stranded on the Nova Scotia coast after his sub was destroyed and then having to survive with only the clothes on his back in the harsh winters and early spring as his chance to escape all that. He is very taken with Grace and, she, with him until the truth starts to come out. It was a lot to overcome and I was glad the author didn't write an easy breezy acceptance of Rudi from Grace or her family because it would have rang false.
Beyond Grace and Rudi's story, there are the storylines of the whole Baker family as they adjust to a brother and son not coming home and another coming home ravaged by war and never to be the same. The family story was heartwarming and I loved seeing them all there for each other no matter what.
This story dug deep into my emotions and tears did come, but also joy and laughter. Historical romance lovers who want authentic historical backdrop, well-developed characters and storylines should reach for this one.
Come from Away Audiobook Narration
5 Hearts
Michelle Ferguson was a new to me narrator. She had a lovely, gentle way of letting the story stand on its own merits. She gave the voices and telling in a way that allowed the soul of this story to shine. She had accents, genders, and tones that matched what was needed. I look forward to more of her work.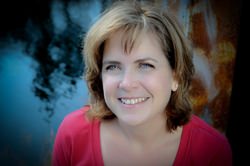 I'm a tremendously lucky lady. I have a wonderful, loving family, a beautiful home (including a cute dog and a flock of happy chickens!), AND I get to write. Really, I can't imagine a better life.
Decades ago (!) I went to university to be a professional oboe player. I never planned to be a writer. I never even tried to write a story until I was over forty – which is proof that you're never too old to try something new.
My passion is breathing life back into history one story at a time, and I am now focusing on Canadian History. Our country is rich with stories which have yet to be told, and my characters are impatient to share! When you finish one of my books, I hope you will be able to say you've learned something about Canada's history, but I also hope you can say the book moved you to learn more. And I will keep bringing you more!
My thanks to the Author for the opportunity to listen to this story in exchange for an honest review.
Reviewed by