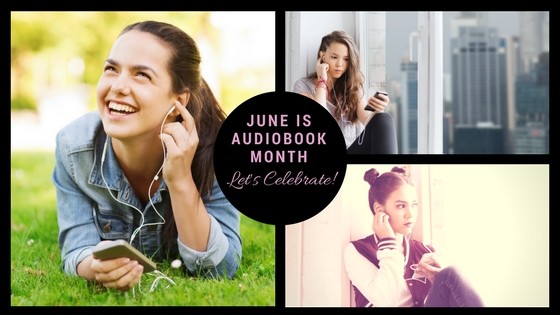 Howdy, Hot Listeners!
Today we welcome several authors from Riptide Publishing to participate in a virtual panel interview (and they were great sports about it, I think).  It gives me great pleasure to introduce:
Amy Lane, author of Christmas Kitsch, The Deep of the Sound, Lights, Camera, Cupid!
Christina d'Abo, author of Rebound Remedy
Garrett Leigh, author of What Remains, Between Ghosts, and Misfits
Heidi Belleau, author of Burnt Toast B&B
L.A. Witt, author of Just Drive, Starstruck, Where Nerves End, and Covet Thy Neighbor
Rachel Haimowitz, author of Counterpoint and Burnt Toast B&B
What has been the most challenging thing in your writing career?
Amy – Keeping track of my queue. Seriously—knowing what to write when is BOGGLING.
Heidi – Juggling my writing with my mental health. When your brain chemistry makes taking a shower tough, creative work starts to feel impossible!
Garrett – Momentum is one thing, also time management. Even when there are enough hours in the day, choosing how to spend them is key for productivity. If the words aren't happening, is ditching it for the day and doing something else (edits, cover art, marketing, blogging) more constructive than staring at the screen and hashing out 300 word in six hours? Or does this lead to bad habits?
LA – Balancing work and real life. I'm a bit of a workaholic, especially when I love what I'm doing. I've had to be careful about moderating the time I spend in front of the computer, especially since there's some guy living in my house who likes to spend time with me sometimes.
Christine – Finding the balance in my work and life. I write full-time, but that also means that I'm full-time mom. Funny how those two things never seem to want to take turns being "first".
Rachel – Actually sitting down and writing! I've got no shortage of ideas, and daydreaming scenes is my favorite stage, but getting things on paper is always the biggest challenge.
What helps you get your writing mojo going?
Amy – Music. Peace and quiet. A movie with a guy in a tight T-shirt and a cocky grin.
Heidi – I love to brainstorm with other people! It never fails to leave me not only enthusiastic about a project, but also give me new ideas on what to write and how.
Garrett – Reading great books with great characters. Good music. A cracking film/TV show. Or, sometimes a bad book is good for prompting me to write the book I'd have preferred to read.
LA – Well, when all else fails, a deadline will light a fire under me.
Christine – I have a music playlist that I setup for each book that I'm working on. Having that soundtrack helps get my mind into the story and the characters quickly, and I fall into the writing flow.
Rachel – My biggest inspirations are almost always other remarkably well-written media: books, tv shows, movies, plays. I see something incredible and it inspires me to try harder.
Is there a genre that you love to read/listen to, but wouldn't consider trying to write?  
Amy – Historical Regency—LOVE to read it, but would be an epic failure at all that research.
Heidi – I occasionally really enjoy opaque artsy literary fiction that blurs the line between prose and poetry. My writing style is much more conversational and casual!
Garrett – I LOVE mafia books, but I'd never dream of writing one. If the Seas Catch Fire by LA Witt is one of my all-time favs, and I bow down in awe of her.
LA – Not really. I listen to SFF and LGBT romance, and I happily write them too. About the only genre I don't think I'd ever write is Regency Romance, simply because it doesn't pique my interest. But you never know – I said I wouldn't write Inspirational romances either, and we all know how that worked out.
Christine – I love reading historicals, both romance and literary focused. But the amount of research those authors have to do to make those stories work always have me in awe. I don't have the patience.
Rachel– Twisty mysteries. I'm the one who's always surprised by the complex ending, so clearly I would be terrible at trying to create one.
Which author would you stand in line or go to a session for at a book con (stalker fan; living or dead author)?  
Amy – The Yarn Harlot, Charlaine Harris, Nora Roberts, Amanda Quick
Heidi – I totally fangirled meeting Rebekah Weatherspoon! Her contemporary F/F is heaven.
Garrett – Melvin Burgess is my all-time totem author <3
LA – Christopher Rice or Santino Hassell
Christine – Stephen King! I grew up not far from Bangor, ME where he lived. When we'd go there, I'd always try to find him lurking in bookstores. Because when you're 10, that's where you think authors live.
Rachel – Douglas Adams, though he's sadly dead. He's one of the biggest inspirations in my creative life, and has been since I was old enough to read.
Do you write in more than one point of view (1st person/3rd person limited, etc) for your characters' voices?  If yes, is it determined by the character/book itself?  
Amy – It really does depend on how I hear the book in my head.
Heidi – I usually do 3rd person limited, but not always. My latest book is in first person… it just refused to work any other way! I also go back and forth doing dual POV books and singular POV. Some books I like to get into both leads' heads, but for others, I like to have a single protagonist and then a love interest who's more of a mystery.
Garrett – In romance, I think readers much prefer to get more than one POV. I also like to have sex scenes from more than one character POV. Motivations are so important in character driven romance, and the reader likes to see them all.
LA – 1st person/past is my default, and I usually write in multiple POVs. Some books work better in 3rd limited, and a few have absolutely demanded to be in present tense. I go with whatever sounds natural for the characters.
Christine – I do, but it totally depends on the book. My default writing style is 3rd person, but there have been a few books that the character's voices were so strong, I had to write it from 1st person.
Rachel – That's always down to the individual needs of the book. Nothing's off the table for me except probably omniscient third, and even that might end up being the right choice in certain types of fiction.
Were you in on the decision to choose a narrator for your book?  If yes, did one narrator stand out as 'The One' or was it a longer search?  
Amy – Yes—Nick J. Russo narrated Racing for the Sun for me a few years ago. That book is sort of my red-headed step-child, and it's in first person. I listened to his audition tape, with the first lines, (My name is Jasper Anderson Atchison. People call me Ace. I am a murderer and a thief but if Sonny still loves me I will consider myself a good man) and swooned. That was my Ace. I have a couple of narrators that I depend on, and Nick is top of the list.
Heidi – When Riptide told me they were doing a BURNT TOAST B&B audiobook, I was very keen on having a trans narrator since Ginsberg, one of the main characters, is trans. Luckily, Riptide was on the exact same page!
Garrett – Yes. We found Craig Beck after a long search for a British narrator who could pull of plausible regional accents, and then we nailed him down for three books. He's awesome, and all my readers/listeners comment on how good he is.
LA – Riptide and Dreamspinner have both run narrators by me first. Sometimes the very first audition is perfect. Other times, it takes a while to find the right voice. I've also found that if a narrator works well with my voice on one book, they'll probably fit on others too. Nick J Russo and Charlie David have both done a number of my books, even those that are quite different from each other, with excellent results.
Christine – I was given the opportunity to help find my narrator, but I declined. This is going to sound weird, but the idea of hearing my writing read out loud freaks me out a bit!
Rachel – I was able to listen to all the auditions that the publishing team liked, but honestly it was no contest. Craig (Beck) is phenomenal.
Did your book's narrator consult you about your book before/during production?  If so, what was it about?  
Amy – How to pronounce Cal's grandfather's name—Nascha (from The Deep of the Sound).
Heidi – How to pronounce "Belleau" is a common pre-audiobook question I get. (For those curious it's BELL-oh.)
Garrett – No, but he did follow me on Twitter, and we communicate regularly now.
LA – I've had narrators check in with me about pronunciations of unusual names as well as military jargon.
Christine – Funny enough, the one thing every single narrator asks me is how to pronounce my last name.  ☺
Rachel – Yes, but only to get a list of pronunciations for uncommon words and proper names. All other choices were his own, which made listening to the results for the first time especially exciting.
Did a narrator pull out a nuance in your story that you didn't notice yourself until you heard your book in audiobook format?  
Amy – Every time. Every damned time. My favorite was Under the Rushes—he (Nick J. Russo) gave that story such immediacy. And Deep of the Sound has such a melancholy ocean wave feel—it's amazing.
Heidi – My first novel THE DRUID STONE was set in Ireland and they actually hired an Irish reader, Ian Ruane, to perform it. I think my favourite part of the whole thing was that he did individual Irish accents for all the characters. His voice for no-nonsense druid Cormac was very different from the darkly lilting voice of Finnbheara and different again from the harsh-high pitched tones of the Clurichaun. All Irish, but all completely distinct.
Garrett – I've never listened to my audio books #truth
Rachel – Absolutely. He's a very talented actor, and he brought his own perspectives and interpretations to each character and scene—some of which I'd never considered before!

What was something you learned while going through the process of your book being put in audiobook format?  
Amy – How much it means to readers to have this format available—driving, commuting, cleaning house—for some people sit down and reading time is not an option, but listening time is precious. I've been really overwhelmed by the response of readers to this kind of media.
Heidi – That writing sex scenes is one thing, but listening to someone else read them aloud is a complete other. I have to fast forward through the sexy bits of my own audiobooks!
Garrett – That listening to my own sex scenes read aloud makes me want to bathe in acid.
LA – That listening to my own sex scenes is WEIRD
What book do you expect to have come out in audiobook format next?
Amy –  Bonfires—also narrated by Nick.
Garrett – I'm holding out for Strays and Rented Heart <3
LA – The next books in the Anchor Point and Bluewater Bay series, most likely.
Christine – At this point I don't have any books lined up for audio, but I'd love to have Working It, book one in my Ringside Romance series out there. I'd probably even listen to it!
Rachel– Hopefully the sequel to Counterpoint, Crescendo.
Thank you, ladies!  I had a good time reading your replies especially to question nine.  What a hoot!  Can't tell you how much we appreciate you dropping by.
Stay tuned, Hot Listeners for part two of this panel interview with several more of Riptide's finest.  If you want to check out the books Riptide Publishing offers in audio, here's the link to their page:  http://www.riptidepublishing.com/titles/audio
But… that's not all…  GIVEAWAY OPPORTUNITY
Riptide Publishing has generously offered up five (5) Audible gift codes for any of their published audio books to five (5) separate winners.  To be entered in the giveaway, leave a comment on this interview or the second half of the interview that will be posted later in the event.  Double your chances by leaving a comment on both interviews.  Entries for the giveaway will close one week after the second Riptide interview post.  Winning comments will be chosen randomly and emails with instructions sent out to the winners.