Salvage Rat Audiobook
By:
Larry N. Martin
Narrated by:
Jeffrey Kafer
Published by Tantor Audio 9/19/2018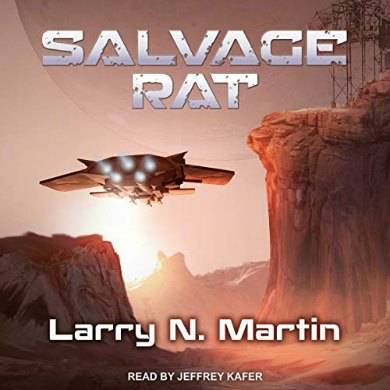 8 hrs and 58 mins

Salvage Rat Audiobook Sample
Salvage Rat Audiobook

4.0 Hearts
An ex-military space pilot who just wants to be left in peace is content with his existence with his ship, Nellie B, and salvaging from derelict ships, space stations, and abandoned places across the galaxy, but then one heroic gesture to help a lady archeologist in distress lands him on a bigger adventure than he bargained for. I had a jolly good time with this swashbuckling sci-fi adventure through space that that had me thinking western frontier meets Indiana Jones.
The book is a series of connected adventures for Wyatt and Beth as they combined a spot of salvage work with staying ahead of the trouble from the evil rich corporation on their tail and gathering the evidence that it truly is an evil. That's how Beth got into trouble in the first place. She has a cool alien implant that allows her to see ghostly death scenes and she saw several such scenes involving the corporation killing off so many people in their quest for the almighty dollar, erm, credit. If this weren't enough, the pair encounter killer bots and flesh-eating zombies, space pirates, super storms, tough off-grid characters, and the rebellion against the Kalok corporation.
It didn't dig deep into science or stress over space military tactics, but was descriptive enough to give me a colorful picture of setting, situation, and action scenes. There are a plethora of settings along the way and I enjoyed the variety of places and people they encounter. I enjoyed Wyatt's laissez-faire attitude that was paired by a deep sense of honor and heroism while Beth is analytical and more straightforward. They snip at each other now and then because of their difference ways of looking at things, but all in all they were a great partnership.
I think this is standalone, but I'm not sure. It wraps up after a big grand finale-style scene, but also leaves room for it to continue. It also left me with a few questions which makes me hope there is more. And, while I'm registering minor niggles, I would have liked to see them face off against actual named villains from the corporation, Kalok Enterprises. It remains a threat throughout, but the author did convey their evilness so I wasn't disappointed in the conflict.
My first outing with author and narrator was a thumbs up and this space western adventure was just the thing.
Salvage Rat Audiobook Narration
4 Hearts
The narrator, Jeffrey Kafer, was new to me (I think). I really enjoyed his work bringing Salvage Rat alive. He has a deep reverberating voice that is flexible so that he did the female voices just fine as well. Sometimes, he was very deliberate and others he picked up the pace to match the pacing of the book. He was a good fit for Salvage Rat and I'd love to pick up more books he narrates.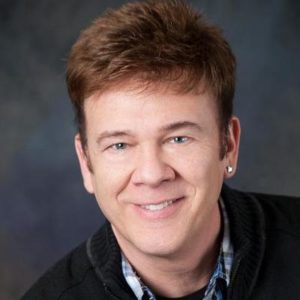 Larry N. Martin fell in love with fantasy and science fiction when he was a teenager. After a twenty-five year career in Corporate America, Larry started working full-time with his wife, author Gail Z. Martin and discovered that his writing and editing skills transitioned well to fiction and that he had a knack for storytelling, plotting and character development as well. While Iron and Blood is their first official collaboration, readers have benefited from Larry's contributions on several earlier works. On the rare occasions when Larry isn't working on book-related things, he enjoys pottery, cooking and reading.

My thanks to
Tantor Audio
for the opportunity to listen to this book in exchange for an honest review.
Reviewed by