Wolfsbane Audiobook
Published by: Audible Studios 11/02/2010

9 hrs and 28 mins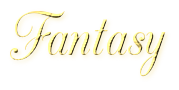 Wolfsbane Audiobook Sample
Wolfsbane Audiobook
4 Hearts
I continued to have a lot of fun with this early work from Patricia Briggs. Aralorn and Wolf are really enjoyable characters and I can't help but love my time with them.
The book starts with an introduction from Briggs explaining that she wrote this book with the intention of it never being released. The first book, Masque, didn't have a lot of success and she thought her writing career was done, so she continued the story of Aralorn just for her own amusement. This was still a really great story and just shows what a great storyteller she is.
Wolfsbane starts off with Aralorn on her way home for her father's funeral. She hasn't been home in many years and really hasn't kept up with her family. Her father's death has made it where she needs to return home to mourn with her family. Wolf is not with her. He is on one of his trips without her. He likes to go away for a while to try to keep him from becoming attached, but it isn't working. They are both very attached.
I really liked seeing Aralorn's family. They are an interesting bunch. They also seem to accept that Aralorn is different from the rest of the family. She never would've been able to put on dresses and be the socialite like other members of the family. It is the reason she left, so that the family wouldn't have to deal with her differences. I also liked getting to know Aralorn's father, even if only through the eyes of others.
I don't want to go too much into the story, so as to avoid spoilers. I will just say that I will miss my time with Aralorn and Wolf. They are two really great characters. I would love to see more stories with them.
Wolfsbane Audiobook Narration
4.5 Hearts
Katherine Kellgren is a great narrator who really takes this story to the next level. I love all of her voices and she really brings out the scene, no matter if it is fighting, mourning or sexy, she uses the perfect pacing and tone. I really love when Aralorn goes into telling a story. Katherine changes her tone to that of an old world storyteller. I loved these stories within the story as much as the main story.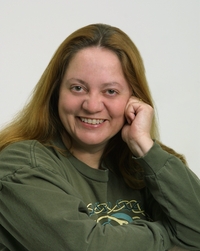 Patricia Briggs was born in Butte, Montana to a children's librarian who passed on to her kids a love of reading and books. Patricia grew up reading fairy tales and books about horses, and later developed an interest in folklore and history. When she decided to write a book of her own, a fantasy book seemed a natural choice. Patricia graduated from Montana State University with degrees in history and German and she worked for a while as a substitute teacher. Currently, she lives in Montana with her husband, children and six horses and writes full-time, much to the delight of her fans.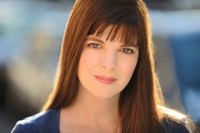 Narrator: Katherine Kellgren
Katherine Kellgren has recorded over two hundred audiobooks. She is a ten-time winner of the Audie Award (including 2 Best Solo Narration – Female awards), and among her titles are five recipients of the American Library Association's Odyssey Honor, as well as numerous Earphones Awards, Publishers Weekly Listen Up Awards, and ForeWord Magazine's Audiobook of the Year. She was named Booklist Magazine's "Voice of Choice" for 2011, and has been added to AudioFile Magazine's list of Golden Voices. Among her titles are L.A. Meyer's Bloody Jack series, Rick Riordan's The Kane Chronicles, and Pride and Prejudice and Zombies as well as numerous books by Sophie Kinsella, Angie Sage, E.D. Baker, Nancy Springer and Maryrose Wood. She is a graduate of the London Academy of Music and Dramatic Art, and lives in New York City.
I like to thank
Audible Studios
for providing me with a copy of this audiobook in exchange for an honest review.
Reviewed by: