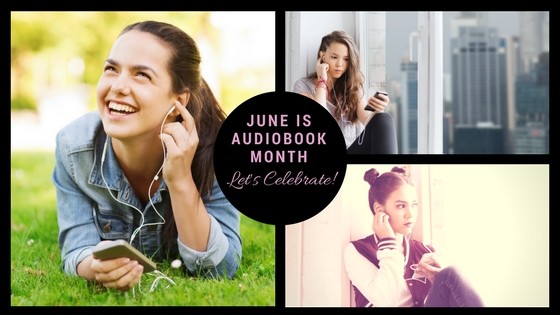 I debated a lot about what topics I wanted to post about for Audiobook Month. I've been really busy and tired, so I haven't been spending as much time in the blogosphere lately. Anyway, I decided that I wanted to promote some of my favorite "hidden gems" audiobook series that I think deserve more attention than they're getting. This is by no means a complete list, but I hope that you're able to find at least one new series to try. The stories are all awesome and the performances by the narrators is spot on. These are in no particular order.
Dread Nation (Dread Nation #1) by Justina Ireland read by Bahni Turpin
This is an alternate history story set in around the time of the Civil War. Jane McKeene is a young black girl that is "studying to become an Attendant, trained in both weaponry and etiquette to protect the well-to-do." She has no fear in fighting zombies and really takes the lead when zombies start to take over. You can read my full audiobook review here.
Some Stand Alone Audiobooks Too
You can listen to samples by clicking on the audiobook titles. It will take you to Audible's site for a sample.