2017 Audiobook Challenge Semi-annual Update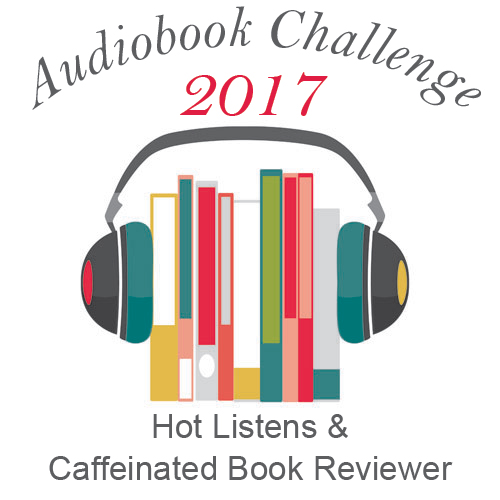 Can you believe it's already June? Where has this year gone? I've been doing a lot of listening this year. I've got some great audiobooks. So I've listened to 52 audiobooks so far. I can't wait to see what everyone else has been listening to this year.
Audiobook Challenge is back 2017! Special thanks to our co-host  Caffeinated Book Reviewer for joining us for great year.
Levels:
Newbie (I'll give it a try) 1-5
Weekend Warrior (I'm getting the hang of this) 5-10
Stenographer (can listen while multi-tasking) 10-15
Socially Awkward (Don't talk to me) 15-20
Binge Listener (Why read when someone can do it for you) 20-30
My Precious (I had my earbuds surgically implanted) 30-50
Marathoner (Look Ma no hands) 50+
My list

A big thanks to all the participants. We like to wish you all good luck with the giveaway. Giveaway is open to anyone that can receive an audiobooks from Audible.com and who participated in the challenge. Link your semi-annual post and enter the giveaway. The winner will be chosen July 1, 2017.
Congratulations to the Winner!!
Kathryn
She has been contacted via e-mail and has 48 hrs to claim her prize before another winner is chosen.
A big thanks to the participants!
 A big thanks to our Co-host Caffeinated Book Reviewer. Don't for get to check her final update post/Giveaway in December 2017.
Share your progress!