2016 Audiobook Challenge Update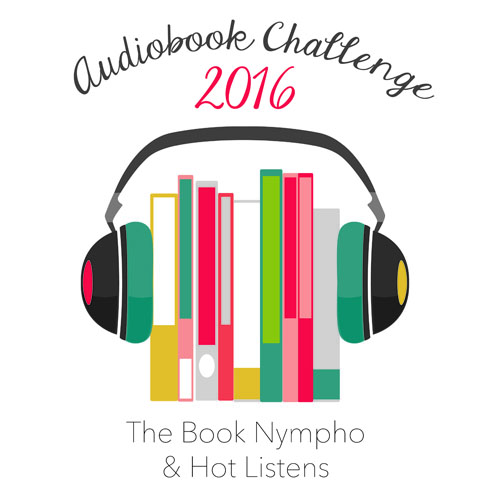 2016 is starting off great for audiobook. I just read that audiobook sales were up 20% in 2015 over 2014. Here's the Publisher's Weekly article about how Digital Audio Drove 2015 Sales Gains. This means even more books are being made into audiobooks and our selection is larger than ever. I'm seeing more and more bloggers talk about how they've finally made the jump to try audiobooks and how much they are loving them. It is a great way to multitask and get more of these books we want read without neglecting those never ending chores that we all have. I've even seen a ton of people who are taking to the great new trend of adult coloring books while listening to audiobooks at the same time.
As I write this, I've already listened to 50 books so far this year. As I've made the rounds to blogs, I'm continuing to add to my TBR (or I guess that should be TBL) faster than I'm listening through them. This is not a bad problem to have in my book. 🙂 I'm sure I will add even more as I read through many of the wrap up posts. I can't wait to see all the wonderful audiobooks everyone has found so far this year.
My favorite audiobook so far this year is: Marked in Flesh (The Others #4) by Anne Bishop. But I also finally got on the bandwagon for The Iron Druid Chronicles by Kevin Hearne. I have no idea why I waited so long to start this series. It is amazing.
What is the favorite audiobook you've listened to so far this year?
My list

[mpc_alert disable_icon="true" font_preset="default"]
Enter the giveaway
[/mpc_alert]
A big thanks to all who participated. We like to wish you all good luck with the giveaway. If you haven't joined yet, there is still time to sign up and join for the second half of the year. We will be doing another wrap up post and giveaway at the end of the year.
This giveaway is open to all the 2016 challenge participants. Link your first half wrap-up post and enter the giveaway.